Dynamic & Majestic Vietnam
Embark on a remarkable journey to discover magnificent landscapes, delightful culinary delicacies, and enriching culture.
Luxury Travel Advisor Leslie Wahlgren will tell you that travelers mistakenly overlook Southeast Asia. Leslie's passion for this region, and Vietnam in particular, shines through when she crafts intricate itineraries for her clients traveling to the area. Vietnam is the perfect blend of modern and ancient, appealing to all vacationers no matter their definition of luxury.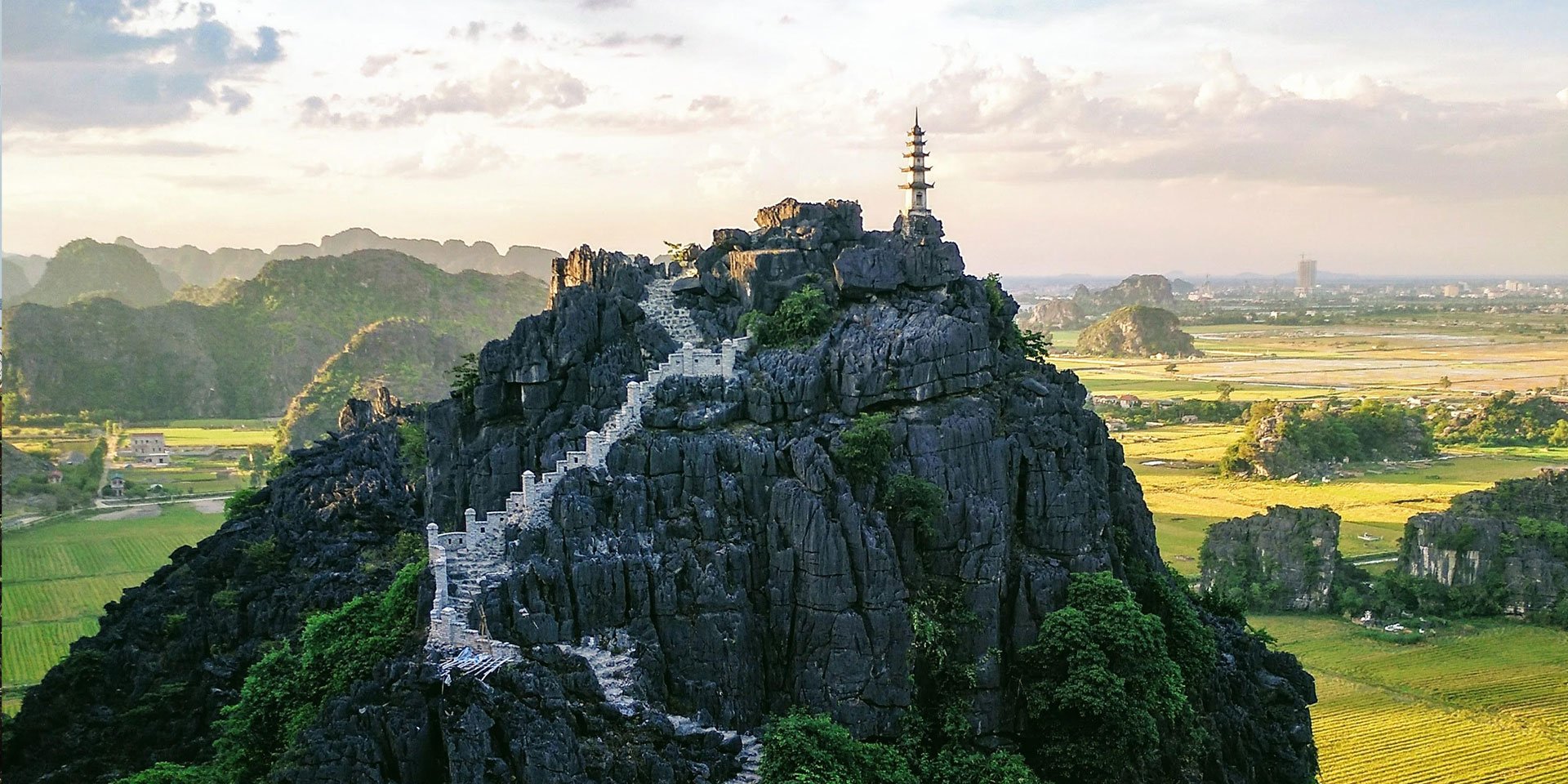 Why This Trip?
Remarkable Scenery

Vietnam is a magical country with breathtaking natural landscapes. Travelers marvel at the beauty of Ha Long Bay, the steep hillsides, rugged mountains, rice paddy fields, turquoise waters, and long white sandy beaches. No matter where you travel in Vietnam, you will find beauty at every turn.

Fabulous Food

Dining in Vietnam is an extraordinary experience. The Vietnamese have perfected the combination of flavors from East and West. Here is where you should get out of your culinary comfort zone and try new foods. You won't be disappointed. Even the plating of Vietnamese dishes will dazzle your senses!

Compelling History

Vietnam's past is complex, with a history dating back to 111 BC. Throughout your trip, immerse yourself in ancient traditions, witness Western influences on architecture, and learn first-hand the thoughts and feelings of those who lived through the conflict and the U.S. political and military involvement.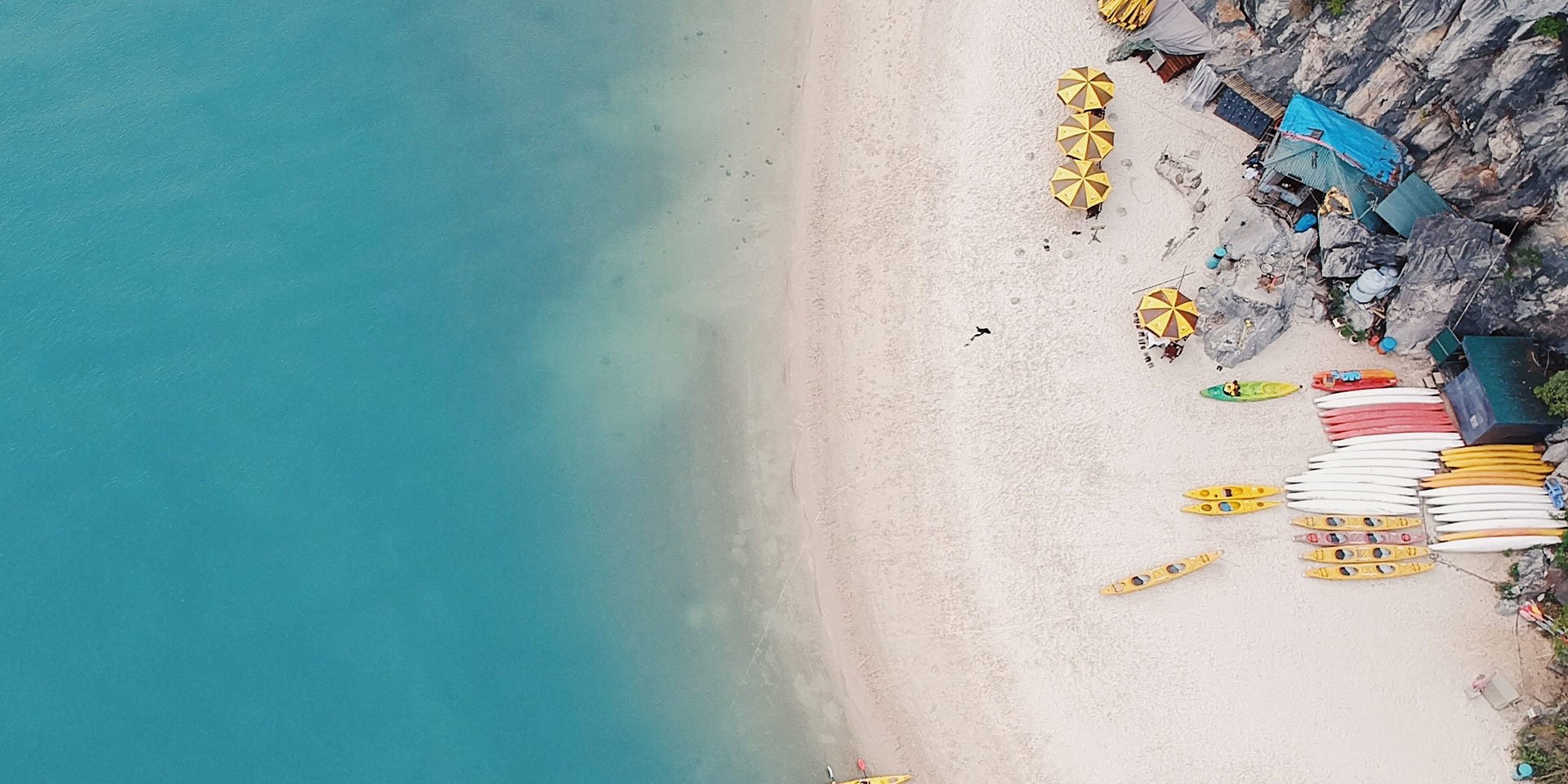 Northern Vietnam
With majestic mountains, fascinating ancient rice terraces, and a diverse ethnic population, northern Vietnam is full of wonder. Hanoi, the gateway to Ha Long Bay, delights with its historical charm, while the mountainous areas of Lao Cai, Ha Giang, and Sapa allow travelers a glimpse into Vietnam's past. Highlights include Ninh Binh, showcasing traditional villages of vast green paddies and Nam Dinh, a cultural epicenter where traditions like silk-making, brass trumpeting, and water puppetry have been preserved – all hidden gems of the North!
Hanoi
Wandering through the narrow streets of Hanoi, you will feel as though you're catching a glimpse of history in real time. Not much has changed in the capital, the gateway to Ha Long Bay. Whether on a rickshaw or on foot, a street food tour is a must. Sample a variety of delicacies, including flame-grilled food and egg coffee, a local specialty.
Ha Long Bay
The recognizable Ha Long Bay is spectacular and a highlight for many visitors to Vietnam. The water glistens an emerald green, and the hills are simply stunning. Experience the seascape by cruise or kayak. Exploring the floating villages is an excellent way to contemplate the daily life of these local fishing communities.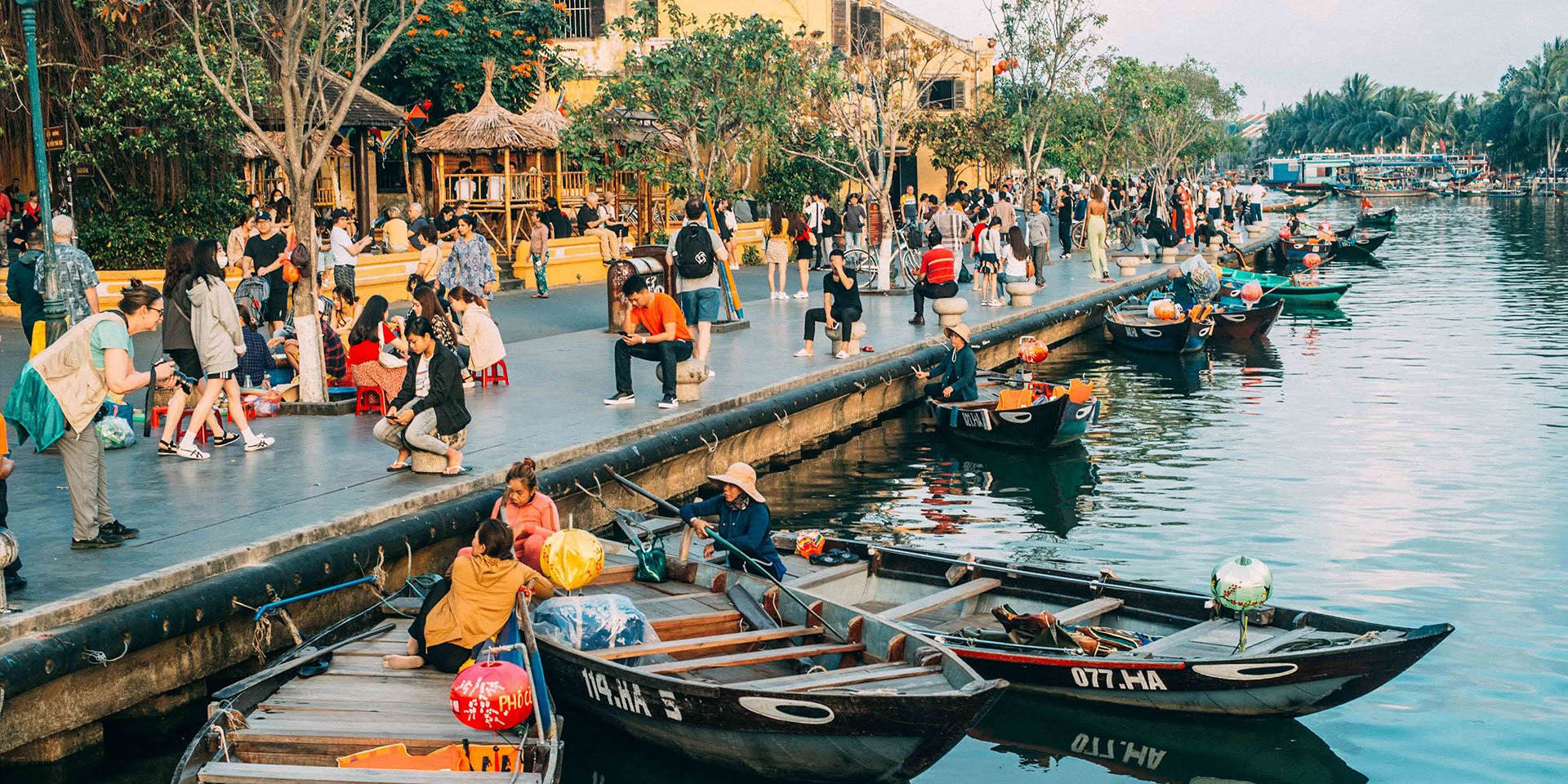 Central Vietnam
Immerse in Vietnam's history by learning about the Nguyen Dynasty in Hue. Discover unspoiled beaches along the coast. Meander Hoi An's Ancient Town, stepping back in time as you stroll through well-preserved timber frame shophouses. Central Vietnam is also the location of the finest resorts and golf courses in the country.
In Da Nang, the locals will greet you with warm smiles. Near Phong Nha, you can find the world's largest caves and rugged mountains, perfect for the adventure traveler. Head to Da Lat for countryside charm and wellness retreats. You'll be mesmerized during your journey through Central Vietnam.
Hoi An
Charming Hoi An is a must-visit for any traveler to Vietnam. This UNESCO World Heritage site offers insight into the past through its perfectly preserved architecture. Chinese and Japanese influenced design can be seen throughout Hoi An. Here you will find ancient crafts still practiced, and you can learn to make silk lanterns or beautiful calligraphy. Hoi An lights up at night, when the river magically glows with lanterns.
Tailor-Made Clothing
With close to 500 different tailor shops, Hoi An is known as the textile capital of Vietnam. Work with high-end tailors for custom-made clothing from suits to evening dresses to exquisite ball gowns. Select your luxurious fabric, meet with a world-class fitter for measurements and wait for as little as two days for your tailor-made clothing. Trendsetters flock to Hoi An for perfectly fitted designs.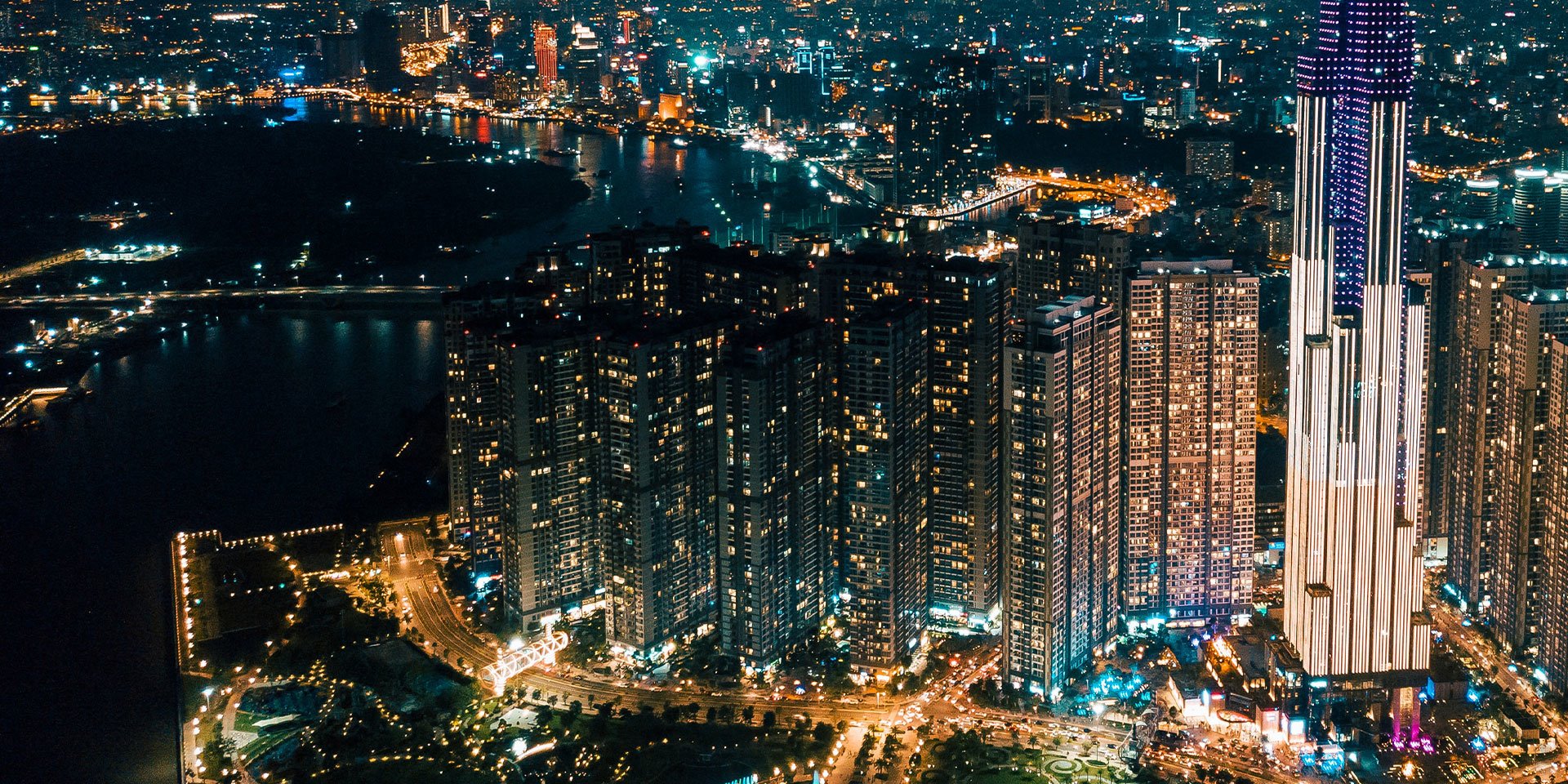 Southern Vietnam
Southern Vietnam includes vibrant Ho Chi Minh City and the mellow Mekong Delta. Ho Chi Minh City, formerly known as Saigon, showcases the city's past and future. The high-energy metropolis is the perfect juxtaposition to life along the Mekong Delta, an essential source of rice, vegetables, and fruits for the country.
Along the Delta, you'll encounter life on the water, where boats, markets, and even houses float along the rivers and canals. Southern Vietnam is also a haven for outdoor enthusiasts thanks to picturesque beaches and national parks.
Ho Chi Minh
Ho Chi Minh is a city of contrasts, combining ancient and modern sites. Highlights include the Notre Dame Cathedral and the Central Post Office. The city is best known for its motorcycles and bicycles. Take a street food tour on the back of a Vespa for an exciting thrill. It's a wild, fast-paced ride through back alleys with stops along the way for tasty Vietnamese bites. Independence Palace, also known as Reunification Convention Hall, is a particularly moving site.
Cu Chi Tunnels
Take a day trip to the Cu Chi Tunnels, a vast underground system of tunnels used by the Vietcong during the Vietnam conflict. Crawling through the Cu Chi Tunnels will strikingly illustrate the hardships of war and are a must-experience for history buffs or anyone interested in learning more about the Vietnam conflict.
More Wanderlust