Tailor Made Southern Africa
Engage in a brilliant adventure from wheels up to wheels down across South Africa and Mozambique.
Clients of Luxury Travel Advisor Leslie Wahlgren embarked on a superb Christmas holiday getaway, experiencing all the best that Southern Africa has to offer.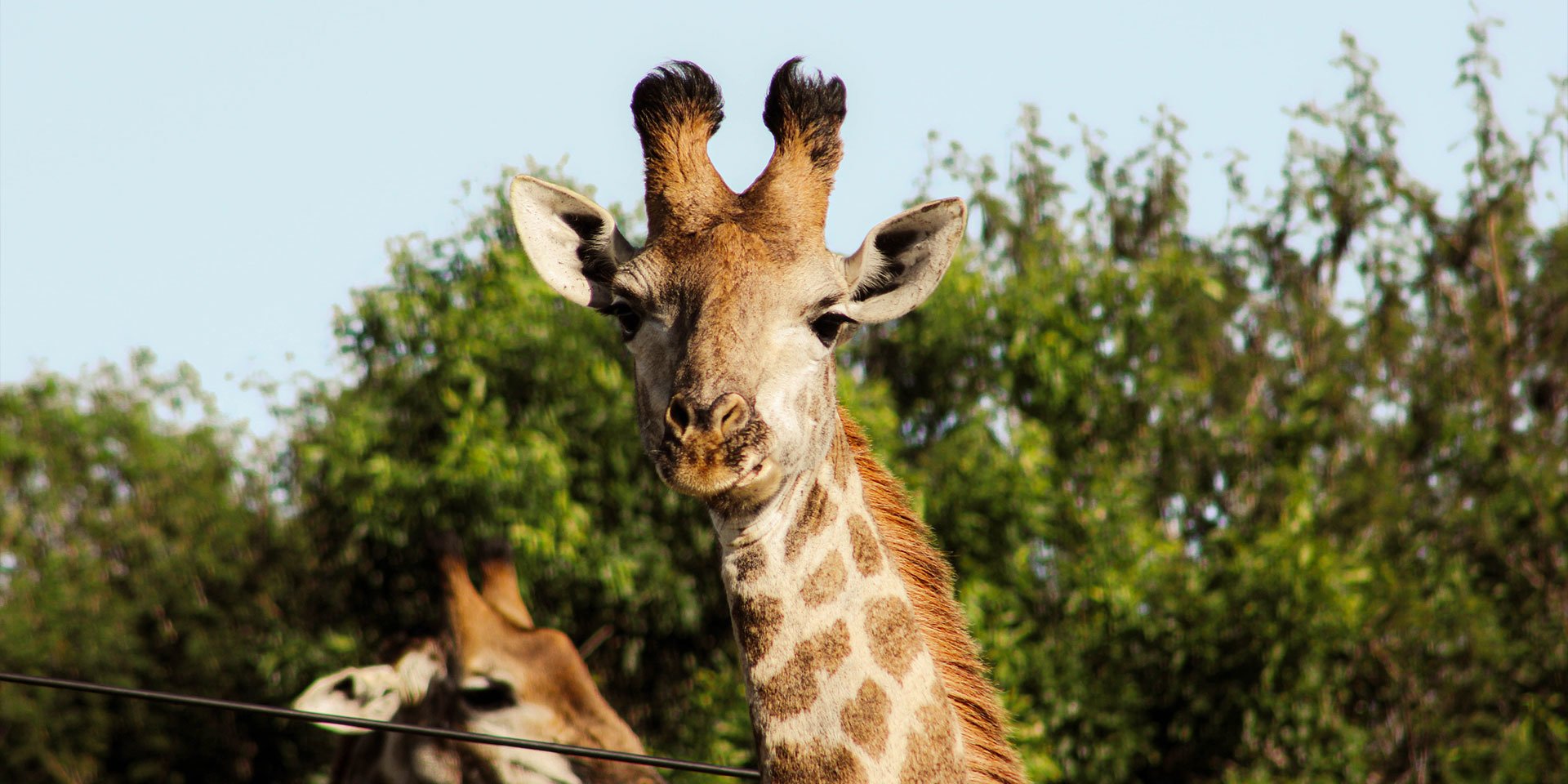 Why This Trip?
A Safari to Remember

Superb game viewing, luxury lodging, and breathtaking scenery await on a safari in South Africa. From encountering the notable Big Five to exquisite surroundings at your camp to engaging guides, your days and nights will be chock full of cherished moments.

Picturesque Vineyard Delights

Journey through the Cape Winelands on a carefully curated wine tasting matched to your personal varietal preferences. Visit grand estates, quaint manor houses, and impressive restaurants as you savor fine wines and collect your favorites. Each moment will be better than the next.

Vibrant Cities & A Beach Sanctuary

Capture the African spirit and immerse in the rich history and heritage by visiting Cape Town. The cosmopolitan city of Cape Town offers superb dining, a wealth of shopping choices, and adventures galore. Further north, gain deep insight into the country's history with visits to world-class museums and site visits in Johannesburg, the gateway to Southern Africa.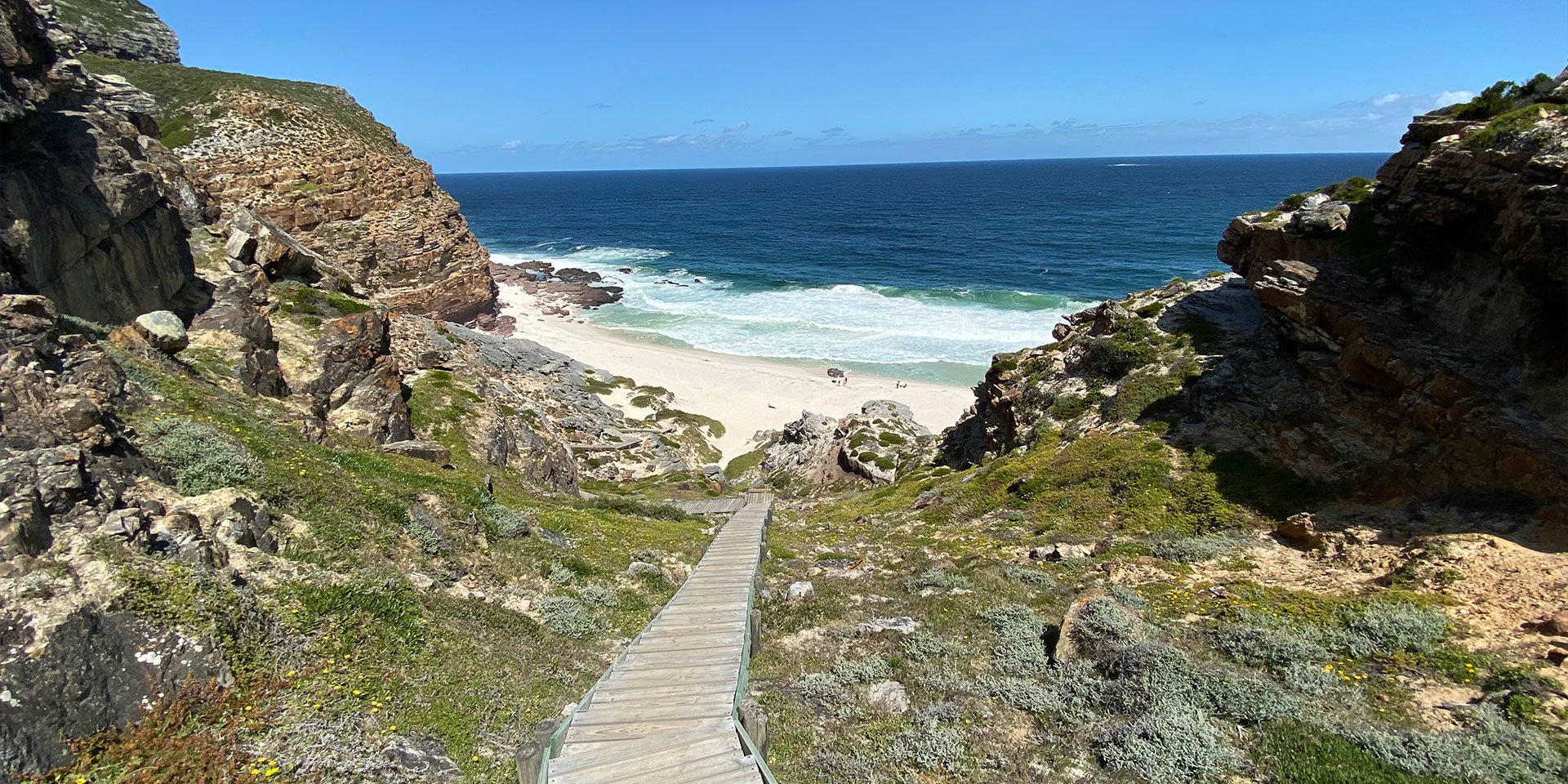 Cape Town
Known as South Africa's "Mother City," Cape Town impresses even the well-seasoned traveler. Visitors love this sophisticated city thanks to the state-of-the-art museums, rich historical center, and trendy dining and nightclub venues.
One notable tourist favorite is to ride the cable car or hike to the top of majestic Table Mountain. Another popular site is Robben Island, where Nelson Mandela was detained. A stunning day drive along the dramatic coastline takes you through quaint villages, breathtaking beaches, and Cape Point – where you can spot the locals...penguins and seals.
Cape Town is a true cosmopolitan treasure with a fascinating history and an eclectic mix of nationalities and identities. It is no wonder that Cape Town consistently ranks as one of the world's top cities to visit every year.
Cape Point
Mistakenly often referred to as the where the "two oceans meet", Cape Point is an incredible natural wonderland. Enjoy a relaxing day as you take in the sights, sounds and smells of a scenic coastal drive with a private guide to Cape Point. Take the exciting Flying Dutchman cable car to the historic lighthouse built in 1859. At Boulders Beach, you will delight in the famous African Penguins meandering about. Throughout the day, you may even spot a monkey or two hanging around (literally!) on top of cars.
The Cape Wine Lands
Only an hour's drive from Cape Town, you will find yourself in a remarkable part of the country. The winelands region was one of the first areas settled by the Europeans and is noted for outstanding wine, delectable cuisine, and stunning lodging.
With picturesque vineyards and mountains as a backdrop, the Cape Winelands offer a captivating setting for wine tasting adventures. The area consists of the world-renowned wine regions of Stellenbosch, Franschhoek, and Paarl.
Wine collectors will adore sampling the wines from the region's award-winning estates. Each tasting room is as unique as the next, many on historical farms or in charming Dutch Manor homes.
A stay in the Winelands pairs nicely with the excitement of the bustling cities and engaging safaris of a South African itinerary. It's the perfect escape for relaxation and rejuvenation.
Private Wine Tastings
With access to the finest wine estates, your day will be perfectly crafted to visit wineries tailored to your tastes and preferences. Sit back and enjoy the magical views stopping at private estates, wine cellars, top-rated restaurants, and organic gardens.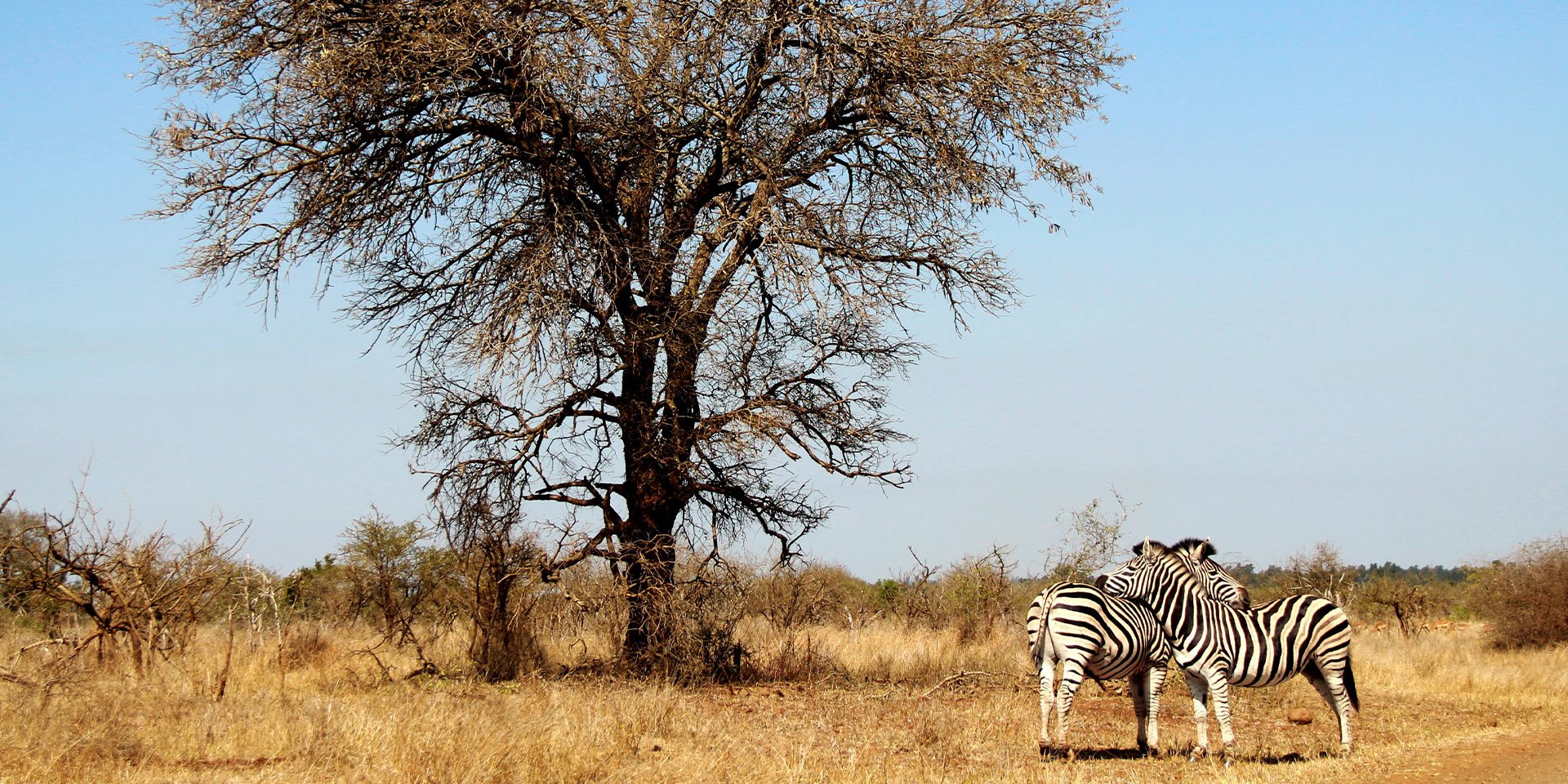 Greater Kruger National Park
An expansive wildlife area home to 140 different mammal species and over 500 varieties of birds, a visit to the Greater Kruger National Park is magical. At Kruger, you have the chance to see the "Big Five" – rhino, buffalo, lion, leopard, and elephant. Observe wildlife in their natural habitat, drinking at waterholes or finding tiny bits of shade under Acacia trees. Hikes with expert guides are popular, with treks lasting one to five days. Kruger is truly one of the country's treasures.
Thornybush
The private game reserve of Thornybush, perfectly nestled in the Greater Kruger National Park, is a true gem. Its collection of outstanding luxury lodges, diversity of wildlife, and genuine hospitality will amaze and delight even the most discerning traveler. There is a difference between public and private reserves. A private reserve like Thornybush affords the traveler an intimate experience. You won't find a long line of jeeps scouting for animals; you might not see another human throughout your entire game drive. The intuition and expertise of your guides will astonish you, the genuine kindness of everyone you encounter will enlighten you, and at the end of the stay, you will understand that 'Thornybush feeling.'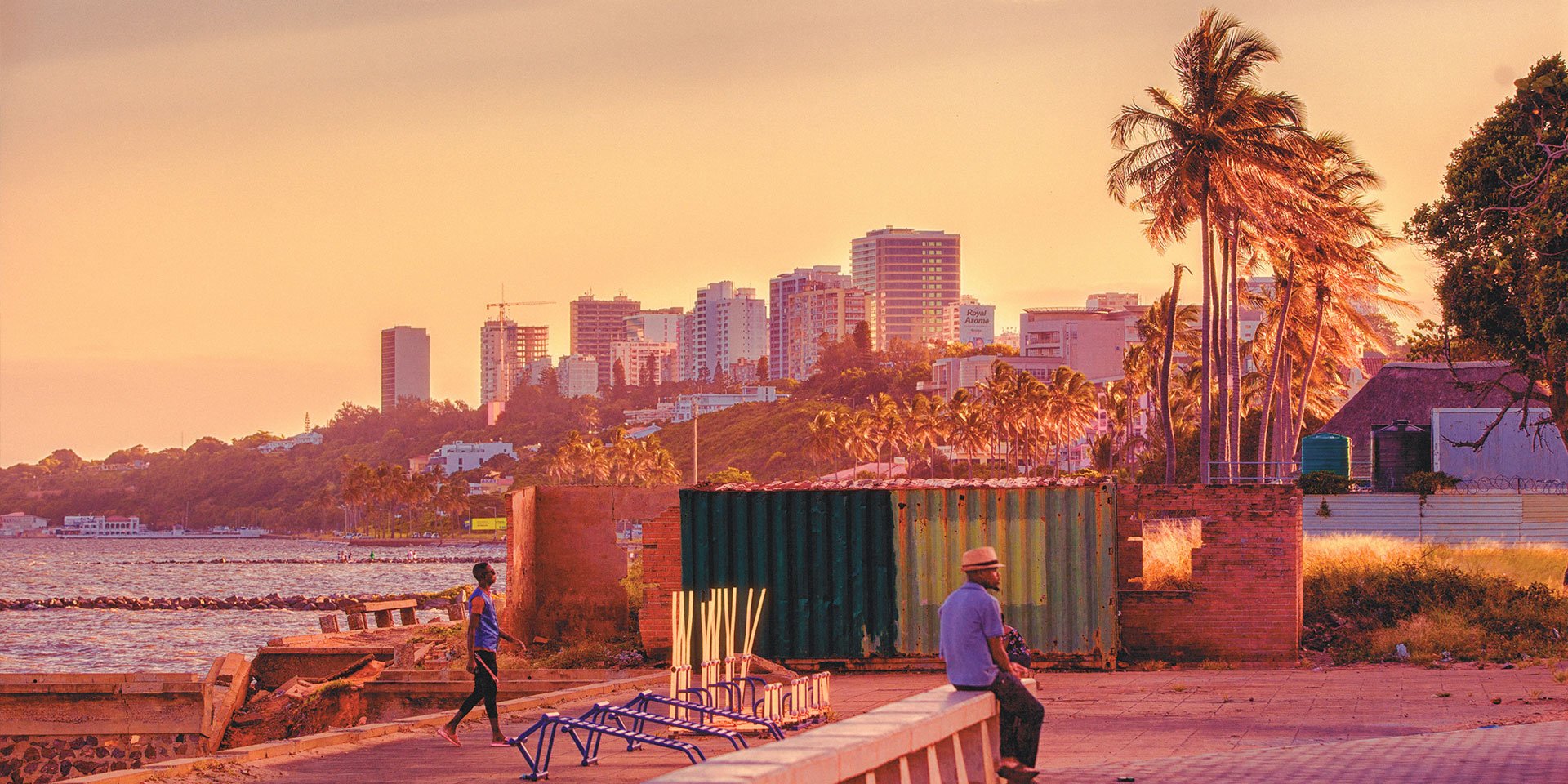 Mozambique
Charming and steeped in history, Mozambique is an untouched paradise and the perfect spot to relax and unwind after adventurous days on safari followed by energetic evenings in South Africa's cities.
The country suffered tremendously during the turbulent civil war in the 1980s. However, since the cease-fire in 1992, Mozambique has been rapidly rebuilding, and more travelers are discovering this hidden gem. Highlights of Mozambique include picturesque beaches, African culture, quaint islands, and Portuguese-inspired architecture.
The cuisine, strongly influenced by the Portuguese and often sourced from the sea, is fabulous. Sample some of the local specialties like Xima, a corn-based porridge which is a staple of the country; frango is their take on barbecued chicken; matapa is peanut and spinach stew made with cassava leaves; or pao, a decadent bread made in bakeries across the region.
If you still seek adventure – deep-sea fishing, scuba diving, and snorkeling are all stellar in Mozambique and the surrounding islands. Mozambique is a little-known playground just waiting to be discovered.
Benguerra Island
To experience barefoot beachfront luxury at its best, Benguerra Island is the place. The fun begins with a helicopter transfer to this magical island in the Indian Ocean. You will find elegant lodging, exceptional hospitality, and a spectacular setting. The dining is top-notch, whether a castaway lunch picnic or a dreamy sunset dinner. Scuba dive at Bazaruto, swim with horses, sail the tranquil waters, or nap peacefully under a palm tree. This island hideaway is pure bliss.
More Wanderlust